To leverage your cyber-decisions is our priority
Make better and faster cybersecurity decisions
Seculyze is a Software-as-a-Service application for your Microsoft Azure Sentinel environment. The application makes it easy to identify which are the critical cybersecurity threats, and reduces the time needed for security analysis. 
See pricing
Free trial
We love quality
How does it work?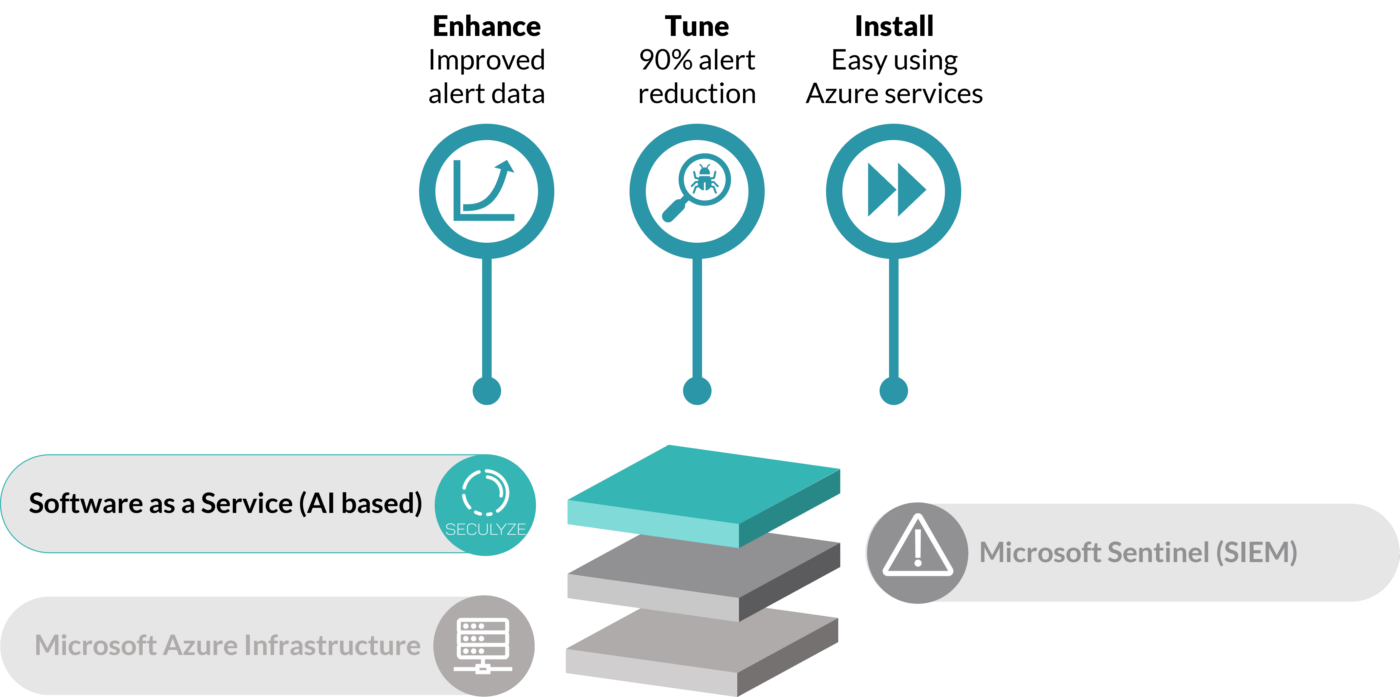 Enrich your security alerts
Make better and faster decisions with data-enriched security alerts and SIEM systems. We add data from various sources (domain names, open source intelligence), so that you can better identify the critical alerts. Spend less time analyzing, and quickly make the right cybersecurity decisions.
Tune-out unimportant alerts
Free up time to focus on the important security alerts with automatic tuning. Our tuning algorithm reduces alerts by 90% so that you can catch the most serious alerts and have an effective incident response. Easily change the standard algorithm to fit the needs of your business.
Easily Install
Two-clicks, and the software is integrated into Microsoft Azure. Built-in integration allows you to quickly get additional value out of your SIEM implementations.