To leverage your cyber-decisions is our priority
faster and better decisions
Seculyze: The product
Seculyze is a Software-as-a-Service application for your Microsoft Azure Sentinel environment. The application is designed with the purpose of saving time for security analysts.
See pricing
Free trial
We love quality
How does it work?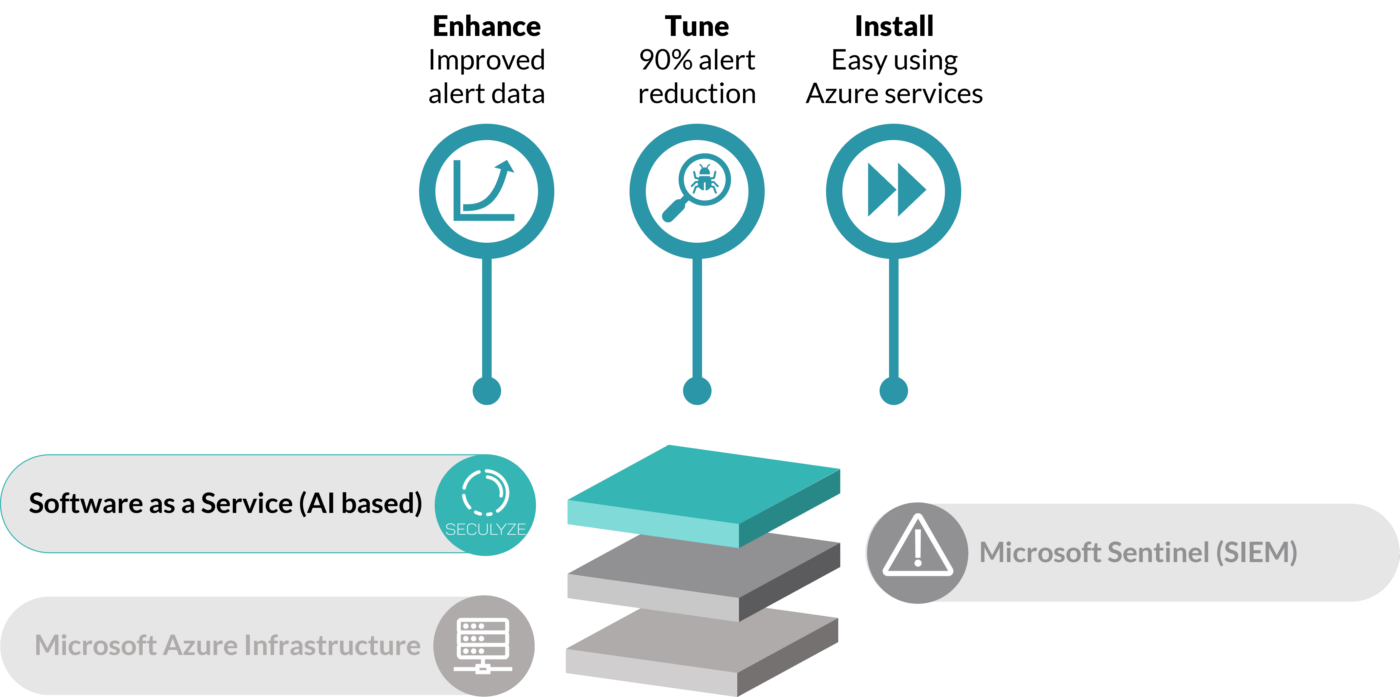 Enhance
By adding data to alerts, we are enhancing them and also your SIEM system. This is done by combining data from various sources and tools, so you have what you need in one place. No need for switching. This entails faster and better decisions, so actions can be conducted immediately. 
Tune
Our out-of-the-box tuning algorithms, reduce alerts by 90%. This minimizes the likelihood of negative impact from alert fatigue – and that you overlook important  cyber security alerts while focusing on non-issues. You are also able to change these standard algorithms as well as easily make your own that fits your business.   
Install
Easily install the software. Everything is built in and integrated into Microsoft Azure. One-click install will ensure that you very fast can get the additional value out of your SIEM implementations. Try the software for free before you decide. Once you want to onboard, all you need to do is swipe your credit card for a monthly billing scheme.